Projects Abroad Law & Human Rights internships will give you an unparalleled insight into legal practices, human rights issues, and social challenges in a developing country.
In developed countries we often take our human rights and access to legal advice for granted. But there are people around the world whose voices are not heard and whose causes are not championed. We connect our interns with organisations who work tirelessly to change this.
You may help provide legal aid to people who really need it, or work protecting human rights and campaigning for change in the issues surrounding them. You'll have the opportunity to work in local law firms, charities or NGOs. You can choose to specialise in corporate law, human rights law, or campaigns for social justice.
If you're considering a career in this area, or pursuing a qualification, these internships are important, hands-on work experience that you may not be able to access in your home country.
Choose a Law & Human Rights Project
1-3 of 10 Projects
Human Rights Internship in Mongolia
See this project
Price:

$3,200 AUD for 2 weeks

Extra Weeks:

$480 AUD

Start Date:

Anytime

Minimum Stay:

2 weeks

Age:

16 or over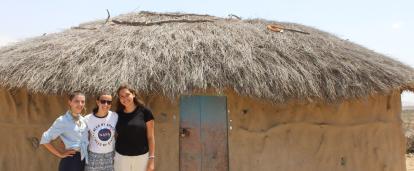 Take a Gap Semester Abroad in East Africa
See this project
Price:

$7,725 AUD for 6 weeks

Extra Weeks:

$570 AUD

Start Date:

Throughout the year

Minimum Stay:

6 weeks

Age:

17-24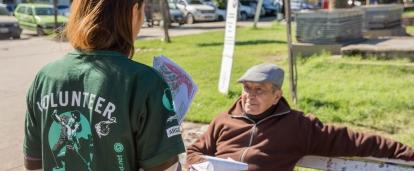 Human Rights Internship in Argentina
See this project
Price:

$2,995 AUD for 1 week

Extra Weeks:

$530 AUD

Start Date:

Anytime

Minimum Stay:

1 week

Age:

16 or over
Load More
Can't find what you're looking for?
We'd be happy to talk about creating a custom project for you. Most of our staff have been volunteers themselves, so they're well placed to answer your questions, big or small.
08 7130 3970
or email:
Get in Touch
to start planning your project
Is a Human Rights or Law internship abroad right for me?
Our Law & Human Rights internships are right for anyone considering a career or qualification in this area, or those who simply want to better understand legal, human rights and social issues around the world.
You'll be able to get human rights and law work experience abroad in a well supported environment, working alongside professional lawyers, campaigners and Projects Abroad staff. Your day-to-day tasks might include research, reviewing cases, shadowing staff, and delivering presentations. You may be working on social justice campaigns to raise awareness of and create change around challenging issues.
While you do your internship, you'll get to know the local community and the challenges they face. An internship like will see you develop a better understanding of other cultures, issues and/or legal system in your destination.
Contemplating taking a gap year before your law degree? Read our blog to get more ideas on how you can make the most of taking time off before law school.
If you're interested in our Law & Human Rights Projects, but would like to do something broader, you may be interested in our International Development Projects or our Social Work Projects. Read our full list of projects for interning abroad.
What will I gain from a Law & Human Rights internship?
An internship gives you skills that prepare you for your next stage of education and career. You'll also get a unique experience that you can talk about at interviews.
Here are just some of the benefits that our previous interns talk about:
Soft skills like teamwork, communication, leadership, resilience, organising, planning, and time management.
Legal expertise in your chosen subject area.
The ability to work and empathise with people of different cultures and backgrounds, helping to develop a 'global mindset'.
Confidence from pushing past your comfort zone.
All of the above will enhance your CV, UCAS applications, and your personal development.
How are Projects Abroad's Law & Human Rights internships different?
At Projects Abroad, our first aim is to benefit the communities we work in. You can be assured that your internship is ethical and well supported. Here's just a few elements of our work that set it apart from other internship programmes.
Be fully supported by staff
On these projects, you'll work alongside legal and social professionals. You can observe them in their everyday work, ask questions and hear more about their experiences. You will be given tasks that stretch and challenge you, but you will be supported to ensure you get real results. This is an incredible opportunity to learn through doing, while being mentored by experts.
Projects that have an impact
All our projects are well researched, targeted, and sustainable. We aim to make a difference to the local community for the long term. Your internship is an opportunity to genuinely make an impact on the lives of others.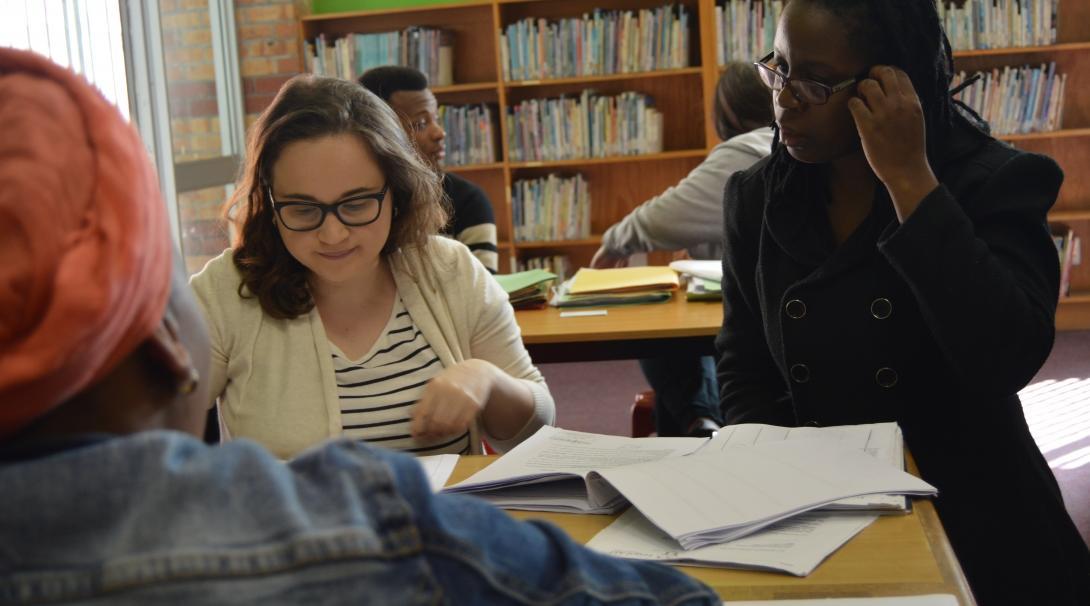 Not quite what you're looking for?
Take a look at the following pages where you'll find collections of similar projects: