Volunteer on an Archaeology Project with Projects Abroad and take part in documenting history.
Understanding the past teaches us about our present and our future. With a Projects Abroad Archaeological volunteering project you'll really get your hands dirty and unearth the clues that teach us about human behaviour in the past and what it means to us now.
If you're thinking about a future in this field of work, hands-on experience is key. You'll connect with professionals and get the skills and experiences you need to really understand what archaeology in the field means. You will build your confidence and understanding, and your experiences will help your CV to really stand out.
Choose an Archaeology Project
1-2 of 2 Projects
Archaeology Volunteering in Peru for Teenagers
See this project
Price:

$3,755 AUD for 2 weeks

Extra Weeks:

$755 AUD

Start Date:

During school holidays

Minimum Stay:

2 weeks

Age:

15-18
Archaeology in Peru as a Group
See this project
Price:

$3,755 AUD for 2 weeks

Extra Weeks:

$755 AUD

Start Date:

During school holidays

Minimum Stay:

2 weeks

Age:

18 or over
Can't find what you're looking for?
We'd be happy to talk about creating a custom project for you. Most of our staff have been volunteers themselves, so they're well placed to answer your questions, big or small.
08 7130 3970
or email:
Get in Touch
to start planning your project
Is Archaeology volunteering right for me?
If you want to develop the skills that archaeologists rely on to unearth and protect stories of the past, this volunteer project is right for you.
You'll be working alongside expert archaeologists, historians, and curators. You'll be well supported by these experts as well as Projects Abroad staff.
You can join us even if you don't have previous experience in this field. But if you've worked on archaeological projects before, we can place you in a role where your professional skills will be really valued. Projects Abroad offers volunteer opportunities at archaeological digs for everyone. It doesn't matter if you're in full-time education, preparing for a university course, or working on a postgraduate qualification. We also have placements for people who simply want to find out more about this fascinating area.
Some of the things you'll do on these projects include restoration, excavation, writing reports, drawing maps and keeping field documents. Our projects run in some of the most important historical sites in the world, so you'll know that your work is helping to protect these for future generations.
If you're interested in field work that protect vulnerable parts of our planet, but feel Archaeology isn't right for you, you may be interested in our Conservation & Environment Projects. Read our full list of projects for volunteering abroad.
What will I gain from an Archaeology Project?
By joining one of our Archaeology volunteer opportunities, you'll get the skills you need to fulfil your ambitions, while giving back to a community that needs help.
Here are just some of the benefits that our previous volunteers talk about:
Soft skills like teamwork, leadership, resilience, organising, planning, and time management.
Support and contact with professional archaeologists.
Experience in hands-on archaeology and field work.
The ability to work and empathise with people of different cultures and backgrounds, helping to develop a 'global mindset'.
Confidence from pushing past your comfort zone.
All of the above will enhance your CV, UCAS applications, and your personal development.
Why does this project matter?
Geology, history, art and engineering all come together to help us better understand the past. Your work on these projects will help us better understand ancient civilisations, as you map and document your findings. Generations of future archaeologists and historians may come to rely on your project's contribution.
How are Projects Abroad's Archaeology Projects different?
At Projects Abroad, our first aim is to benefit the communities we work in. You can be assured that your project is ethical, well supported and part of a better future. Here's just a few elements of our work that really set it apart from other volunteering programmes:
Real work with trained professionals
On these projects, you'll work alongside trained professionals. You can observe them in their everyday work, ask questions and hear more about their experiences. You'll pick up important practical skills, but also gain insight into the thinking that goes into archaeology.
Hands-on experience and practical skills
Our volunteers carry out their own tasks that are important for the overall project, so you can be sure you're making a valuable contribution.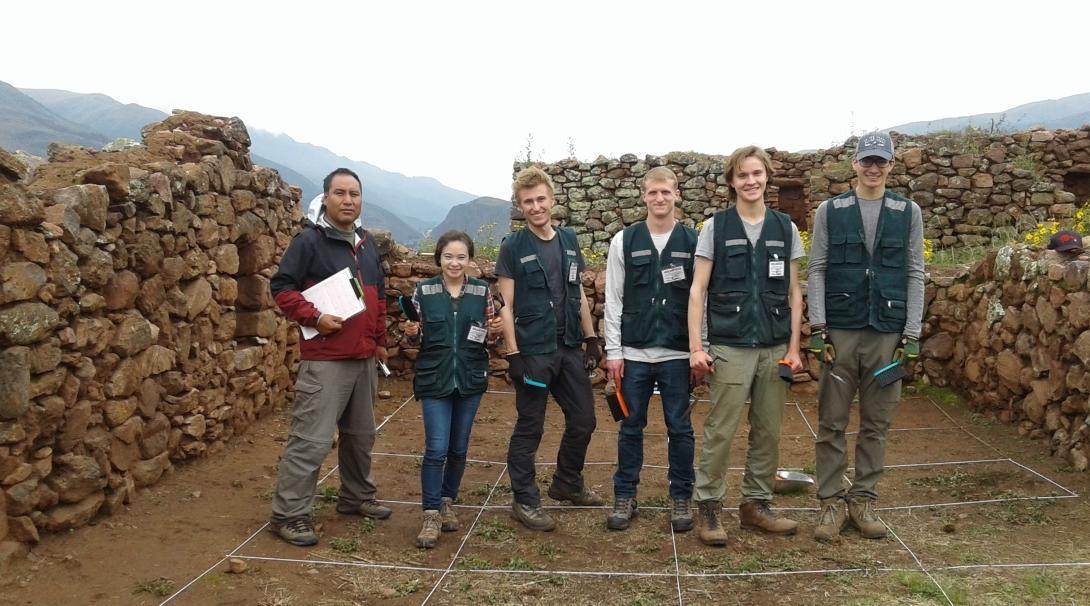 Not quite what you're looking for?
Take a look at the following pages where you'll find collections of similar projects: